From the clay pitches in Thornton Heath to the Premier League 100 club, beating Spain at Wembley, and now to Footy Addicts. This is Darren Bent's journey through football.
By Mike Backler. Images By Abderrazzak Barina.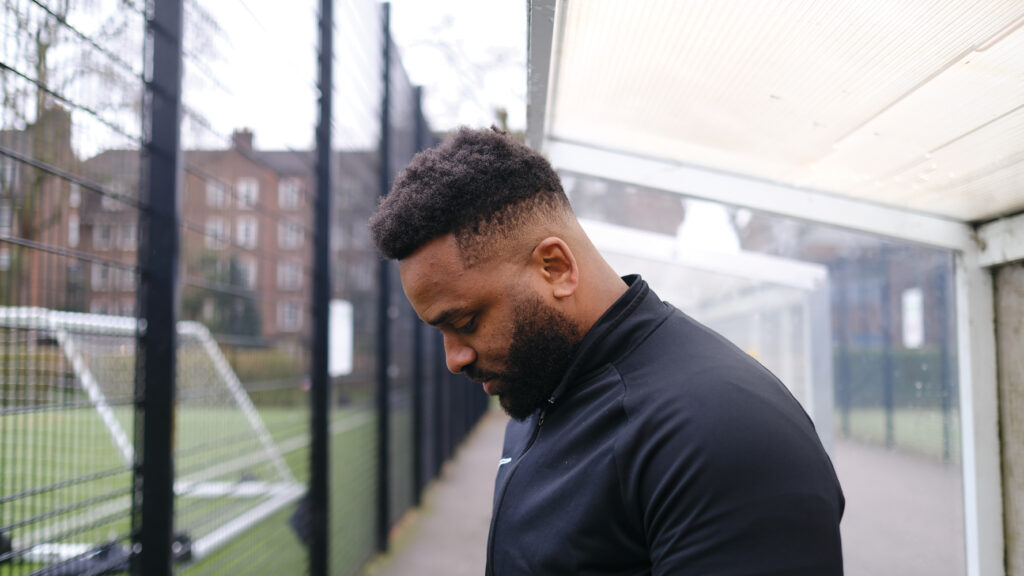 When you come along to a game at Footy Addicts, you're always looking forward to who you'll be playing with and against. Players with different styles from all over the world. North African flair. Dutch craft. And Italian … well, the Italians have got a bit of everything. Style and discipline.
But you don't expect to look up and see a striker that scored 106 Premier League goals and led the line for England at Wembley, asking you for the ball. Darren Bent is that man, and we caught up with him at Archbishop's Park to hear about his journey through and love of the game. From those first memories, to those that inspired him, through to now, when he's burying a couple of late goals in a high tempo, end to end 5-4 thriller at Footy Addicts.
TGP: Tell us when you fell in love with football and what your first memories of playing are?
Darren Bent: I first fell in love with it when I was six or seven when I used to play in Croydon, South London in Thornton Heath. I used to play for a Sunday League side there, and my dad has always been a Chelsea season ticket holder. He took me to my first game, Chelsea v Palace. I remember it too, it was 2-2! And what an experience. My dad was a postman and every single Sunday morning he used to play with his mates in the park and I'd go along. So, I went and when I finally started playing it had made me stronger.
What do you remember about the facilities growing up in your local area?
Darren: Where I grew up it was a clay pitch! Where we played there was no grass. It wasn't concrete, it was clay. If you used to fall over, it would kill you! It was a big eleven-a-side pitch at the side of a park. I used to go down there, and obviously as my parents didn't have a lot of money and they bought me a football, I knew I needed to hang on to that football! I was always playing football, out in the street. When you're a kid you don't care about the facilities.You'd play anywhere!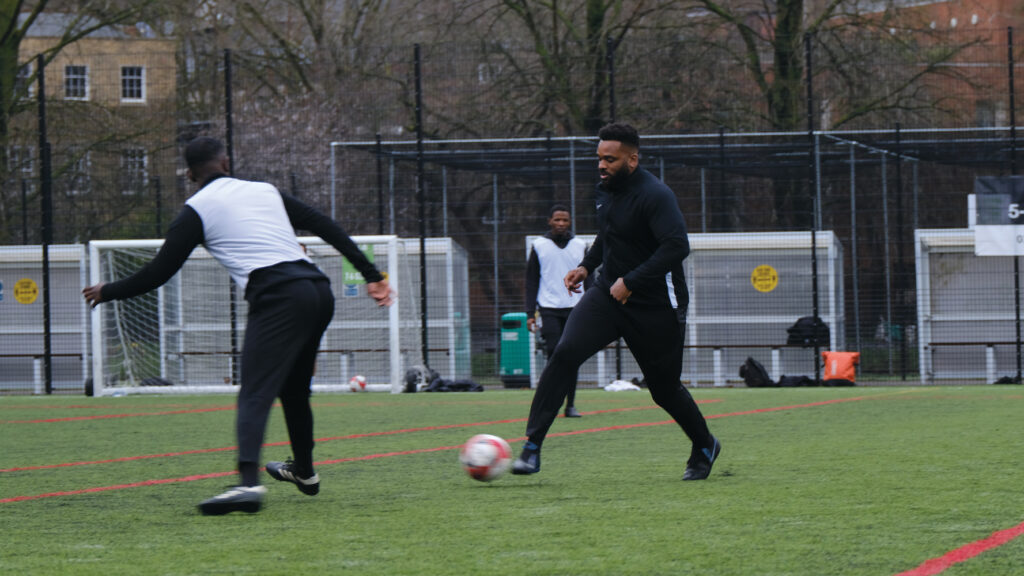 As a teenager you moved to Cambridge and played for Godmanchester Rovers. Do you think playing in a more urban environment, and then somewhere quite rural, helped you?
Darren: I've always said that. When I moved up to Cambridgeshire after being an inner-city kid where there's so many good footballers trying to aspire to make it, it definitely helped. Even though I played for Croydon Borough (I didn't get into the Surrey county team and even now I'm like "whaaaat!?") but after we moved, the one thing I noticed when I moved with my mum is that there was green grass everywhere. When you grow up in South London, unless you go to the park, there's no grass. Everything is concrete. I moved and it was like, grass behind the houses, patches of grass everywhere. I was never in the house. Just playing constantly. Practising without practising.
So you'd got used to the close control and physicality of playing in London, and then had the space to move into all of a sudden. Sounds like the perfect mix …
Darren: Absolutely. When you grow up in London you have to have a little something about you. When I went to Cambridgeshire everyone was quite soft, and quite nice! It felt like the perfect environment for me to grow and nurture.
And to smash a few goals in?
Darren: Yeah!
Is there anyone that inspired you as a kid? Or looked after you as a player and person?
Darren: Obviously you have your heroes on TV, like Ian Wright. Then my parents. My mum and dad played huge, huge parts. My dad would drive from London, take me to training, come and watch me on Sunday morning, and he never skipped a beat. Some of my teachers, Mr Havard and Mr Turnbull. I'm still in touch with Mr Turnbull and he used to push me and push me and it used to frustrate me but it all made sense a few years later.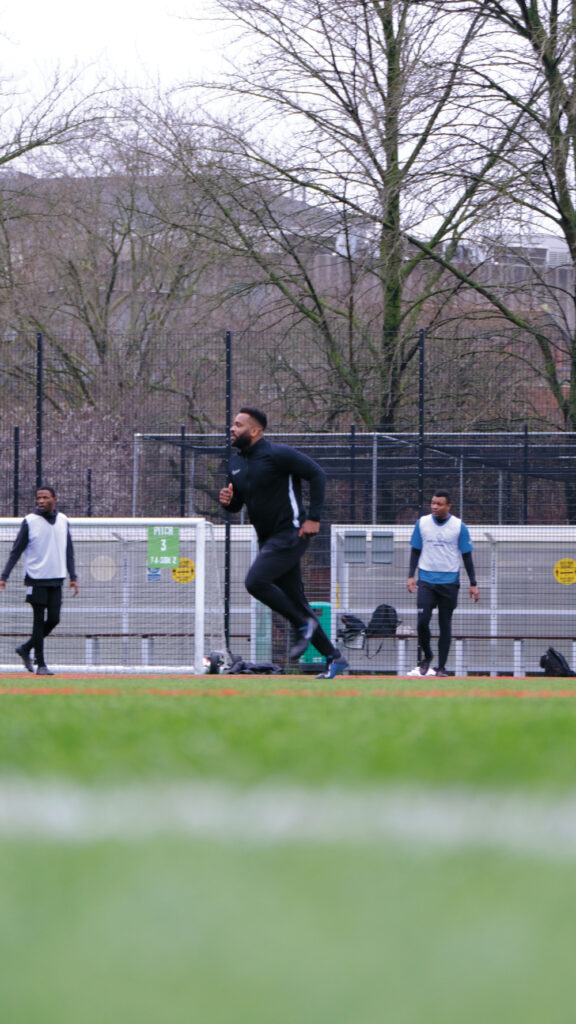 Did it help playing there to get scouted?
Darren: Of course. If you look at the catchment area of East Anglia there aren't many clubs. We had Cambridge and Peterborough. In London, everyone is looking. When you start to score a few goals in an area like mine, the reputation is doubled. People see your name in the paper, and again, and again and it starts to peak interest. I might have made it if I'd have stayed, who knows? But it certainly played a massive part. Godmanchester Rovers was a five-minute walk down the road which took a bit of stress off my mum. The right environment and it just clicked. I scored twenty goals in my first six games, and then the next season I scored ninety-nine!
What happened with the last one?
Darren: I know, yeah!
Do you remember the game where you were scouted and what it felt like?
Darren: Yeah, I remember we played a semi-final and I scored two, but we lost 3-2 and the game was abandoned as a friend broke his ankle. I would have been thirteen, so quite late. That was the first time they came and spoke to my parents and they offered me a trial. I remember then playing in a Cup Final, and I scored seven and we won 8-2 and I'll never forget the scout saying to my parents, "Listen, forget the trial, we want to sign him!" And so I went and signed for Ipswich.
And it was a happy time for you in Ipswich's academy. Do you think grassroots football can offer more of a safety net for those that don't make it?
Darren: Yeah and I think that's really important. You even look at young ages like eleven, twelve and they leave academies and they're heartbroken. Dreams are shattered. I think Crystal Palace have started to do it now which is good. But there's not enough of a support network. When they have been at academies for three to four years, they think it's gonna go on forever. With grassroots football, you can get them straight back into football, self-esteem, mental health, all those aspects. And then you can start encouraging scouts to come back and watch them. That disappointment is tough and they need someone saying it's not the end of the world, it'll be ok, just keep playing.
So how important is grassroots football to this country?
Darren: It's incredible. Even things like this, Footy Addicts. When you're in the professional game, you don't notice, but once it's over you start looking at the stats of who makes it and the percentage is like 0.02%. It's scary. Because I made it you think anyone can make it, but it's so hard. Grassroots football is about getting that self-esteem, mental health benefits. You've seen something on Match of the Day and you want to go out and try it. Football takes you out of so many different places. The exercise, the mental health aspects. Grassroots football is so, so important.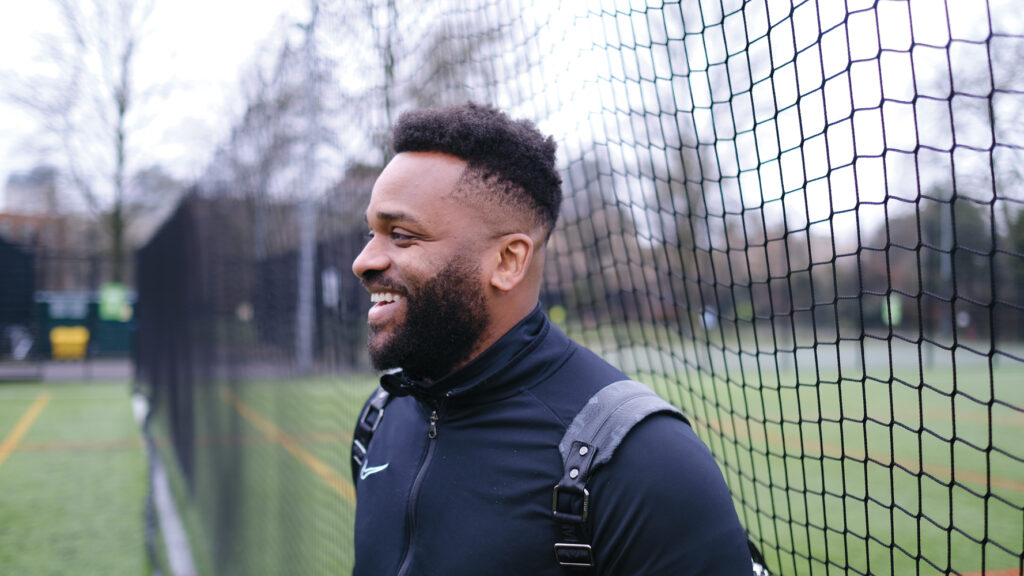 Still got the buzz to play, then?
Darren: Yeah, I love playing. I love coming down here. Getting the feel of the ball. Can't beat it. I was lucky enough to have the best job in the world. But for every one of me, there's millions of people that didn't get to enjoy that. And that all started with grassroots and going to play football with my dad. That's where these things start.
Why Footy Addicts and why now?
Darren: Like many others, it fits around work with what I do. It's also just a great time to get out with people to get together and play football. And I've been here loads of times now and I've never had any issues, there's no one where I've even thought, "nah, I don't want to play with him". And once we start playing football, people just forget that it's me, and we just play football. And that's how you want it! At the end of the day, I've had my time. I'm not here to score eight, nine goals. Just to get the ball out of my feet and play with these guys and have a run around.
Footy Addicts is open and everyone can join. Just download the app and get involved.