Matt Fletcher-Jones travels to South Wales to meet Newport City Ladies coach Phil Butler – a magnanimous manager on a mission to take his club to the top.
By Matt Fletcher-Jones. Images By Mac Morgan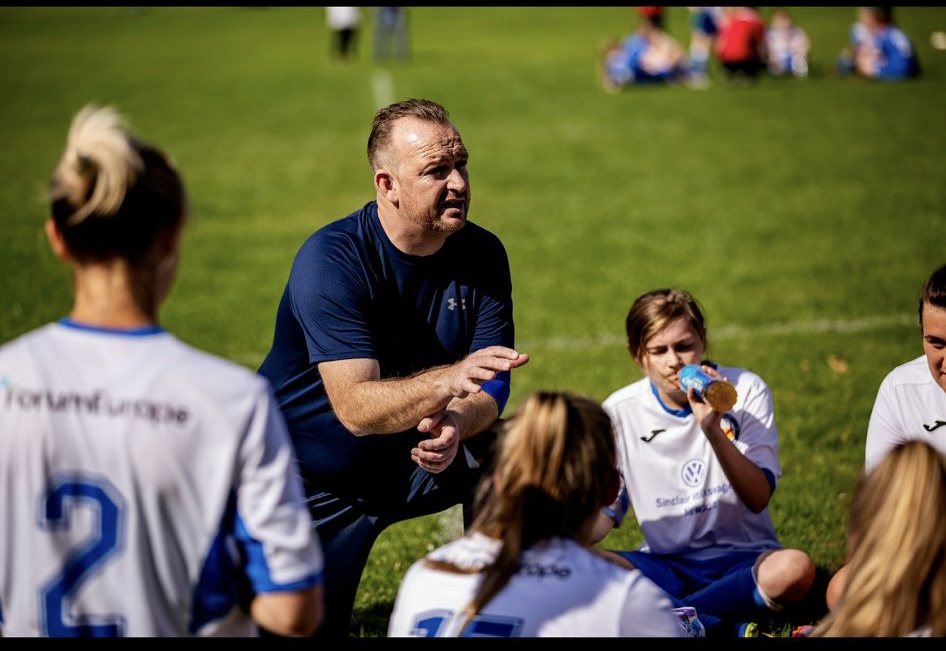 Spytty Park, Newport, South Wales. Home to big Tesco, Geraint Thomas National Velodrome of Wales, Dragon Park – the FAW's Development Centre, and Newport City FC.
The location of Newport City's home ground is prescient to their women's team's coach and founder Phil Butler. The FAW's Development Centre is where in 2009 Phil took his UEFA C Licence under the tutelage of a young Development Officer by the name of James Rowberry. As we speak thirteen years later, Phil is manager of the only women's team in the city, while a few miles away Rowberry has become Newport County's new manager in EFL League Two.
County themselves used to play "down Spytty" when they were battling their way back into the Football League, having been relegated and gone out of business in the late '80s. Phil and Newport City Ladies share the same fighting spirit. As Phil explains, despite having their home in the shadow of Welsh football's world-renowned Development Centre, "there's no interaction with Dragon Park as the grassroots game has very little money in Wales". Fortunately, there's some smart brains at work at the club.
The name Newport City FC only came into being in the last decade. Llanwern FC, linked with the city's steelworks, was rebranded. A bold move which raised the club's profile and led to Phil getting the call to set up a women's section.
This wasn't his first rodeo. Having left the army in 2003, Phil took his skills as an operating department practitioner to the NHS. In his spare time he helped make Villa Dino FC a force in Newport and set up their first girls' team. With his kids having grown up, Phil Butler thought his time in the South Wales grassroots game was done, but a football man through and through, he couldn't resist the opportunity to do it all over again. Newport City Ladies was born.
"We started with nine players, including my daughter, and began a social media campaign, as well as involving the 'Women of Newport' project to bring more women and girls to the club," says Phil as we talk on a typically drizzly Newport night. "Word got around and it became self-fulfilling."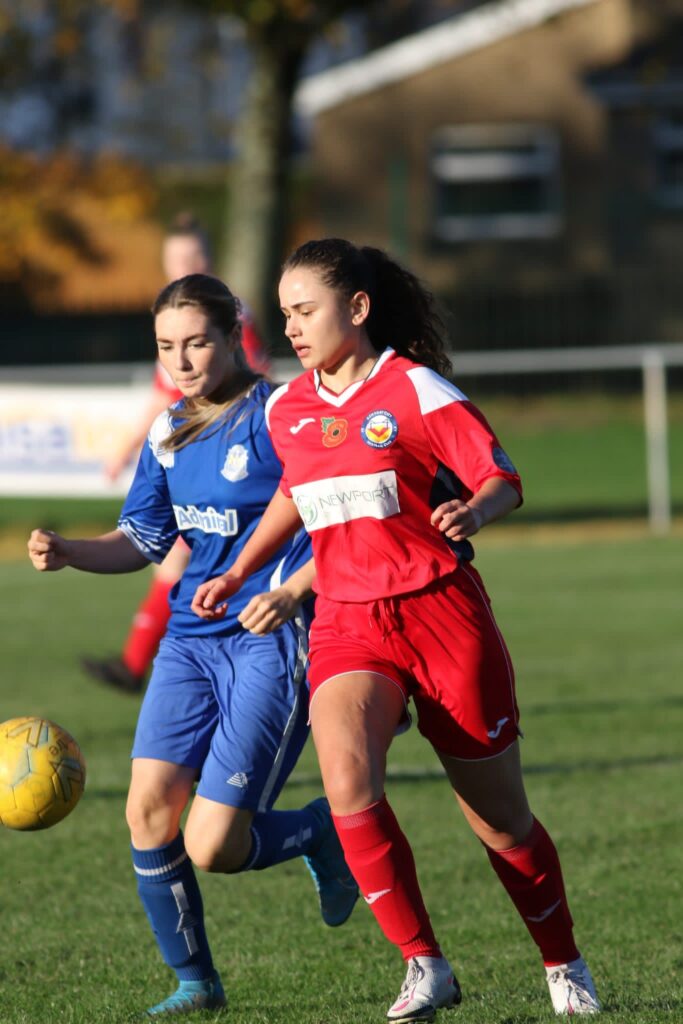 The club took off and grew a strong girls' section, with the Under 16s team winning the league in their first season, although financial challenges remained off the pitch. "The women conceded a last-minute equaliser in the Cup. We couldn't afford to pay for the pitch for extra-time too, so we went straight to penalties. And lost the shootout." From the edge in Phil's voice you can hear the manager in him still hasn't got over that one. Yet, bigger challenges were to come.
"In 2019 we were halfway through our first full women's season and then Covid properly hit us for six." The grassroots game ground to a halt and many teams are still recovering from the pandemic's impact. Newport City Ladies' youth section was particularly hit, yet the two senior women's teams have risen again.
"Everyone came back," says Phil with pride. And with focus shifting to the two women's teams, further success could be on the horizon with both sides having good seasons in their respective leagues, the Ardal South East and the South Wales Women's and Girls' League.
The impact of Covid-19 has tempered expectations a little, especially as Welsh women's football has effectively only just restarted again after another pandemic-induced stoppage. Phil is understandably cautious. "You can't think too far ahead. This should be year three of a five-year plan to be a Premier League club. In reality it's year one, but the girls are flying."
Regardless of results, Phil, who also somehow finds the time to manage the men's reserve team, is most animated when talking about the women's players' character and commitment.
"You've got girls who've come back to football after fifteen years and those who've played since they were seven alongside absolute beginners. We've even got a forty-five-year-old and her twin daughters in the same team."
After nearly twenty years in the grassroots game, Phil is far from a man set in his ways and quickly admits that coaching women's teams has changed his way of doing things on and off the pitch. "It's made me a much better coach. I've learned the need to communicate in a different way, with the women preferring visual guidance and to be verbally reassured. It's just as enjoyable as coaching the men, if not more so."
And off the pitch? "The women's teams want social interaction. They want to get on. I thought the days of being dragged to the pub after games were over!"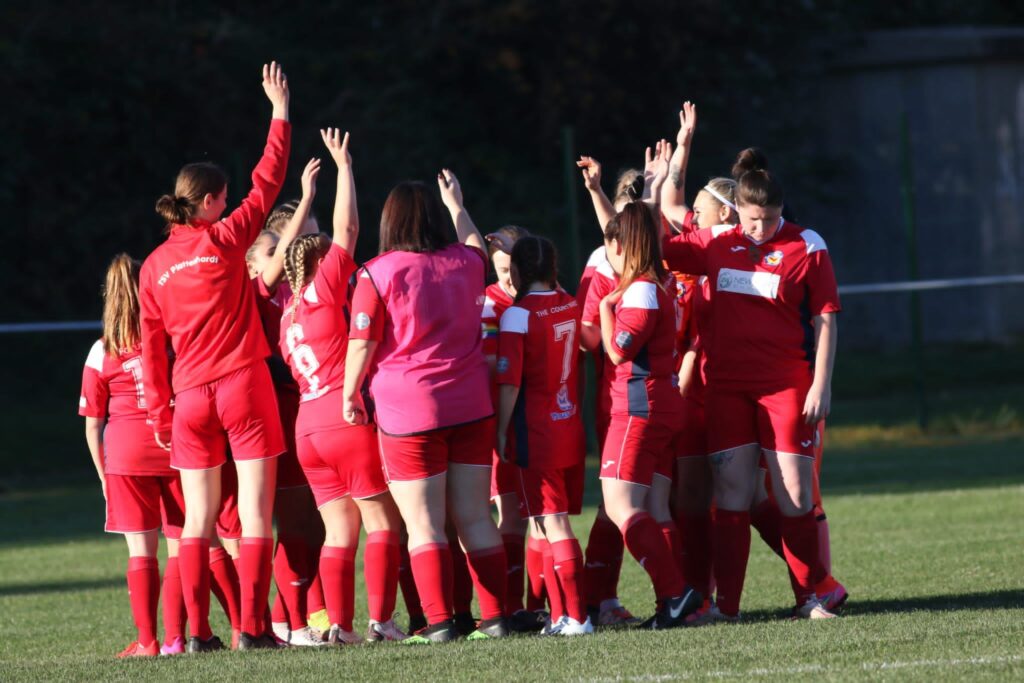 The team spirit and that of the community around Newport City Ladies is rising, and the crowds are growing at their matches, but with money tight, they aren't getting the chance to play regularly at Spytty Park's Newport Stadium. Instead, they're exiled to Newport High School across the city in Bettws. Sponsors have been quick to support women's football in the town, but backing from the Council could really help the club's push for Premier League football.
"If we could play in Newport Stadium, we'd get a crowd," says Phil. "We're the only ladies' team in Newport and want to remain the biggest."
Up the City.